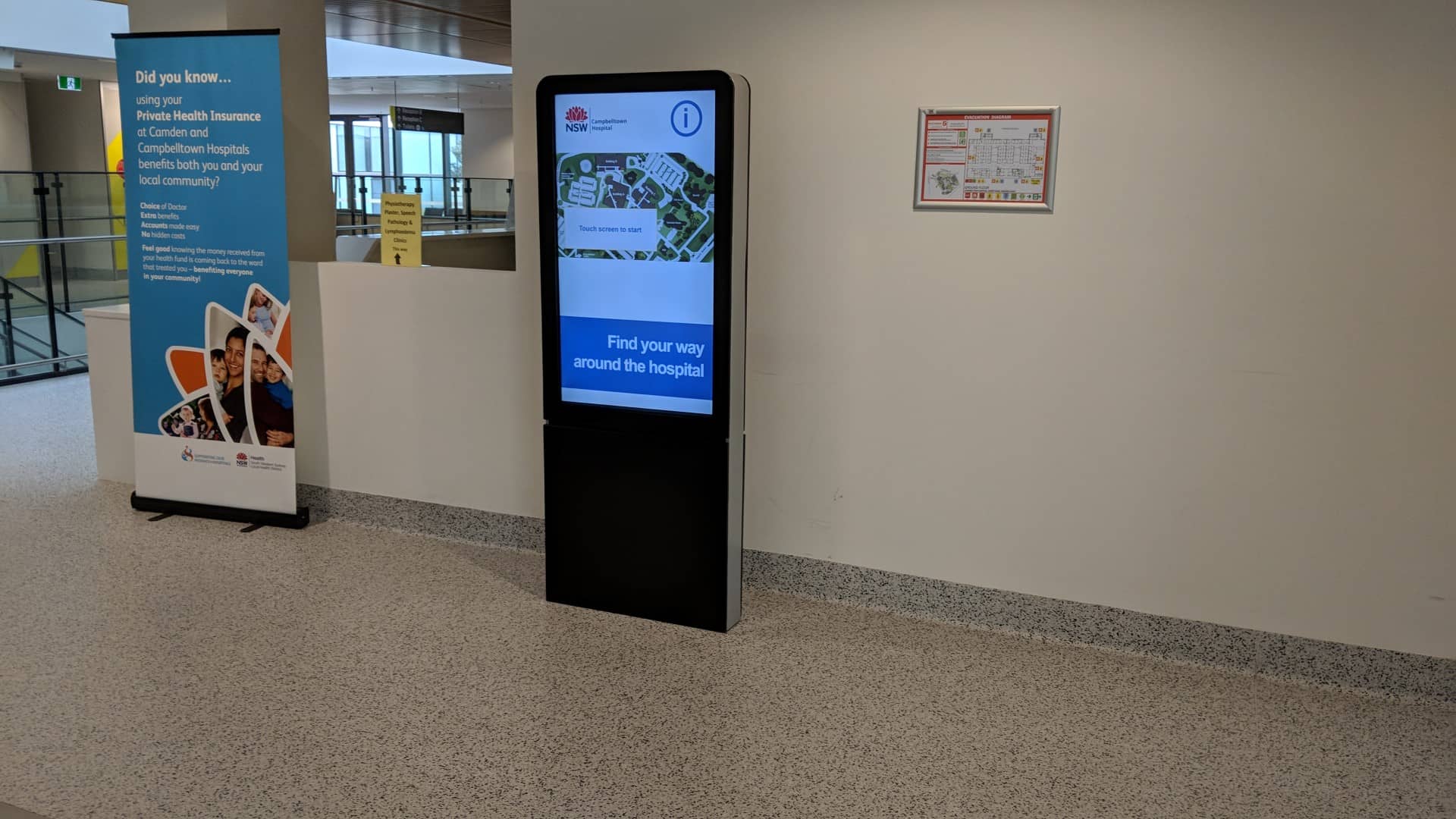 At the start of the New Year, you probably have a laundry list of things that you need to do to take your business or organization to the next level.
For many, updating their signage and wayfinding system is on there. Before you dive into producing it, read on for five reasons to use signage and wayfinding consultants in 2020.
1. You want to enhance your exposure.
Brand exposure is essential, and the most visible way to do it is by utilizing signs. Not only should your signs inform potential customers about the presence of your business, but they can also impact how your company or organization performs. That is because consumers or patrons automatically make assumptions about your operation based on the quality and attractiveness of your signs. In turn, this affects how they perceive the quality of your products or services and whether or not you align with their values and purchasing habits.
Therefore, to increase your brand's communication and exposure, you want to ensure you are complementing your exterior signage with wayfinding design. This will help you improve your new customer acquisition and build a loyal following. On the other hand, poor or low-quality signage can discourage potential patrons from engaging with your firm.
2. You want your signage to be more functional.
There is no denying that functionality is at the core of every effective directional signage design. If you have ever walked into a brand-new building or complex, and somehow quickly ended up where you needed to be, then you have likely just benefitted from the support of some incredible wayfinding design.
That is why signage and wayfinding consultants in Dubai employ observational data and proven principles to stimulate traffic in the most effective way conceivable. The experts know what needs to be done to ensure customers arrive where they need to go.
Whether you are a municipality, a museum or gallery, a theater, or a shopping mall (or anything in between), your signage must be functional. For example, it needs to be consistent, and each type of sign should be color-coded. Moreover, the indoor maps and signs must be located in easily visible areas that make sense when designing an optimal mall experience wherein individual is moving around the space. Furthermore, there should be consistency between any exterior and interior signage.
3. You want to create an immersive brand experience.
Armed with the right signage and graphics, your company has the opportunity to generate an immersive brand experience within your space and ensure that every touchpoint with your patrons is a positive, branded experience. By combining the science of wayfinding with the art of branding, your signage can be a profitable exercise as you will design a directional signage program that is an invaluable extension of your brand. In other words, even when it comes to hospital wayfinding solutions, branding will turn your basic signage into an immersive, memorable experience.
In addition to incorporating your company name or logo into the signage, you also want to communicate your brand identity through the shape, color, design, and material of each sign. By working with professionals, you can be assured that you are making intentional selections that help reinforce your brand experience for visitors and serve to bring your brand to life.
Your brand is your most valuable asset, so you want to ensure that it is at the forefront of your mind whenever you are making a decision – wayfinding-related or not. However, your wayfinding system is one of the most effective ways to create a strong brand identity as it is the perfect chance to demonstrate your values and mission to connect with your visitors visually.
4. You want to ensure your wayfinding system is adaptable.
One of the most prominent wayfinding-related challenges organizations face is that they find that their system isn't able to adapt as they evolve. This is a severe mistake because you want a system that is both flexible and logical, no matter how much you grow. Similarly, you want your system to be contemporary yet also timeless so that you don't have to overhaul it continually. This means thinking long-term when it comes to colors, typefaces, and icons, as well as the positioning of the signs.
This is another crucial reason why it is highly recommended that you work with signage and wayfinding professionals who will be able to guide you toward the choices make the most sense for your enterprise.
Additionally, throughout the design process, ensure you are requesting feedback from individuals who are actually going to utilize your signage system. Remember, wayfinding and signage design is a spatial problem-solving strategy. So, by gathering this type of feedback, you will be better equipped to design a system that works for all users.
5. You want to take advantage of wayfinding and signage trends.
As with most design-related items, the world of wayfinding and signage has trends that come and go. Currently, one of the biggest trends is utilizing 3D graphics and Augmented Reality (AR) to assemble an engaging experience for visitors. By incorporating interactive wayfinding solutions into your system, you are more likely to see a reduction in confusion, while enhancing effortless movement throughout the space.
Additionally, learning how to maximize data is crucial as the more thorough your data acquisition, the more effective your wayfinding program can be. Compiling relevant data will significantly aid you in comprehending how people utilize the space and how you can then customize the experience for an individual. Moreover, the data can reveal where the most popular locations are, as well as areas where you need to generate more satisfying wayfinding.
The best signage design companies are equipped to blend the science of wayfinding with the art of branding and convert your signs into masterpieces. By utilizing their expertise, you will be in a better position to produce signs and graphics that excite individuals to come to your space.
Does your business's signage and wayfinding design need an upgrade this year? Why or why not? What do you like to see in wayfinding design? Let us know your thoughts and any relevant experiences in the comments below!
AUTHOR BIO
Zak Zakaria is a Waymaker at dezigntechnic in Dubai who also previously worked as the company's Graphic Designer and Art Director. Zak is a creative with work experience in multiple multinational agencies such as JWT and Saatchi & Saatchi. Signage design is a family business, making Zak's personal experience with signage his longest professional commitment.