In 2018, Netflix's global net income crossed over $1.21 billion in 2018 while the streaming giant's annual revenue was $15.79 billion the same year and made big headlines. In the second half of 2020, Netflix bagged in overall revenue of over $6.14 billion, up from $4.9 billion in the corresponding quarter of 2019. 
Have you ever wondered how Netflix has been able to experience such lucrative rates of growth and seemingly transform the way the viewers watch TV? Though the brand started with DVD rentals to customers, the company has been able to adapt in a world of rapidly changing user interests and technologies. Currently, Netflix has over 167 million paid subscribers in 190 countries and still has the potential for continued growth and expansion. 
Looking back to the history of Netflix, it can be a valuable learning lesson for all streaming services on how Netflix raised to the top and set its throne in the industry. If you are looking for how to start a website like Netflix, you need to keep up with the trend of innovation like Netflix. To know what made Netflix quite successful, you have to look into the business model of Netflix.
Netflix business model
Why are streaming giants like Netflix ruling the industry, it is simply because it has adopted the best business model. Netflix allows viewers to watch what they want, when they want, and on the devices of their choice.
Let's look at the Netflix business model for a better picture before moving on to important aspects of it. Netflix works on a subscription-based business model. Its audience pays a monthly subscription plan to access its content library and can access shows, movies, TV series, and other content on Netflix in SD, HD, Ultra HD based on the package they choose. 
The target market of Netflix includes both male and female users in the range of ages 17-60. With such a big difference in the age group of the target audience, it can be understood that Netflix categorizes its users not just on demographics but on psychographics. 
When it comes to psychographic classifications, users are segmented into different basic groups as follows. 
Users who are busy moving out and show movies and TV shows.

Users who are a frequent movie buff and DVD renters.

Users who want to get the most out of the money spent.
Important things you need to know about the Netflix business model
The greatest secrets for running successful video streaming services lies in the business model you adopt. When chosen carefully, a business model of streaming services can be a powerful tool that defines business success. 
Here are some of the important aspects of the Netflix business model you need to know.
Smart software and originals
When Netflix was going on a slow space and realized it was time to push beyond the walls to stay in the market, the brand started producing its own original shows. In 2013, Netflix came up with its first original series called house of cards. 
During the first seasons, it took a smart step of releasing the whole season at once. Unlike TV shows broadcasted in satellite networks, Netflix made all the episodes of the series available at the same time by allowing viewers to binge-watch the whole episode without having to wait for the next day or week. 
Besides producing their own shows and series, Netflix also befriended technology and invested in smart software that analyses a subscriber's viewing preference and offers personalized recommendations which made the user experience better by 100 times. 
Based on the expert data gathered by AI-powered software, Netflix produced original series that turned into classic shows people love to watch. If you are seriously thinking about how to start a website like Netflix, consider investing in a smart software and original content production to amp up the popularity of your streaming service. 
Different analytics and metrics
Netflix always follows unique methods of evaluation to measure success as opposed to the methods followed by traditional networks. The streaming platform measures its success based on the valued hours. It counts the percentage of the overall time users spend viewing videos on the platform. For instance, if a specific series is what a set of user's watch, Netflix considers that particular show as valuable to them. Users enjoying a specific show are a valuable metric measured by Netflix.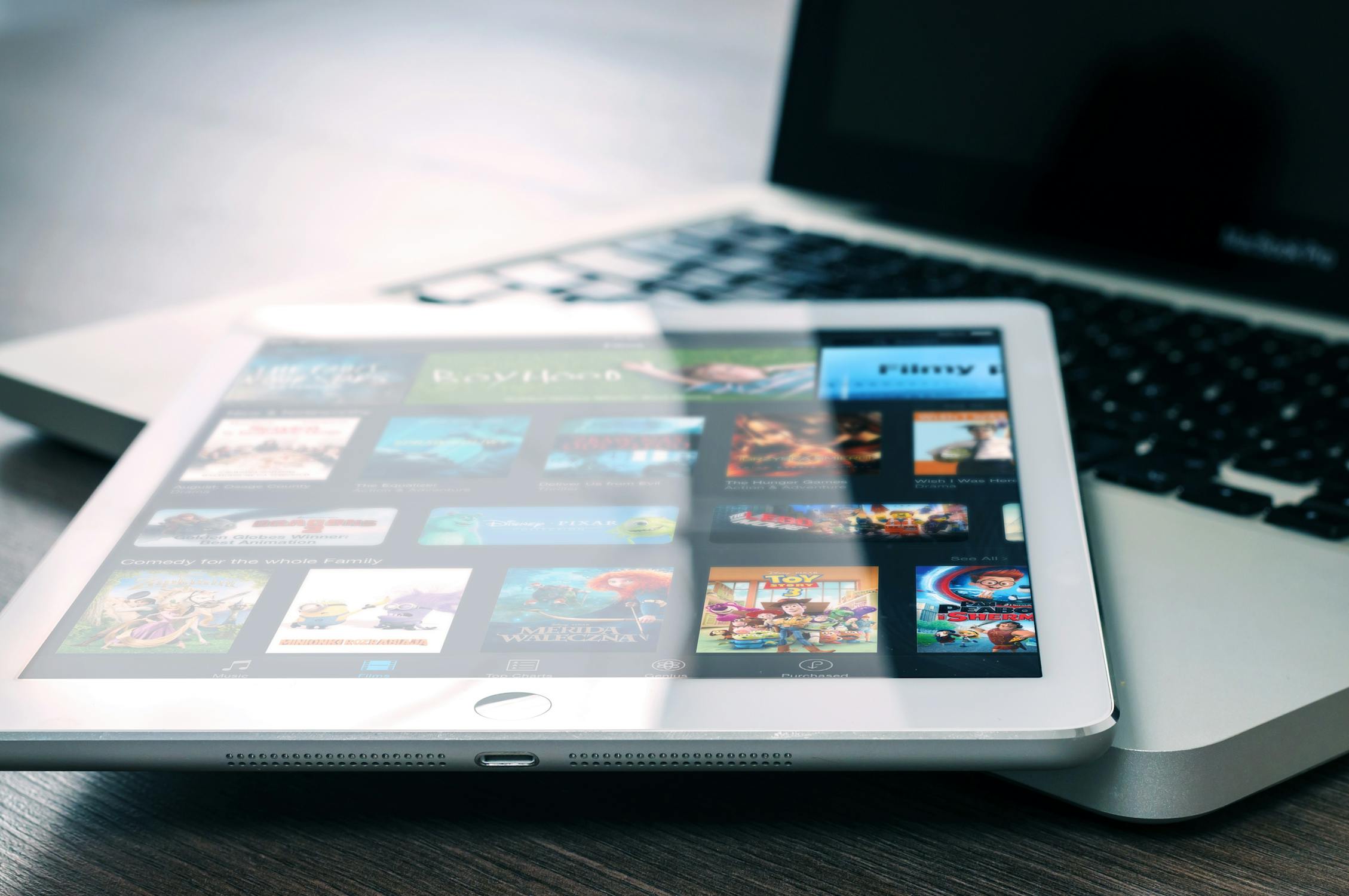 One powerful global network
If you are a streaming service that wants to learn from the Netflix business model, one of the powerful reasons for its rising popularity is that it is one of the most widespread global streaming networks. Spread across 190 countries the streaming service is accessible from anywhere across the world no matter where you are. 
Leveraging storytelling
One of the main reasons behind the success of Netflix is its style of narrating stories. Netflix creates content for shows with narrative twists that excites the audience. They choose a way of storytelling aligned with the brand's most significant metric- subscriptions. The way they create content aligns with increasing ad-support during the time a series is aired. But, Netflix delivers the best content to its audience without interruptions of ads. 
Smart and powerful recommendation algorithm
Unlike traditional TV networks, Netflix doesn't feature channels and the entree programming is streamed at the interest of their audience. Designing a smart algorithm for your streaming service is the most important and challenging part. When building the recommendation algorithm for your streaming platform, you must consider the general popularity of the program and the interests of your audience and their browsing patterns. 
This is very important as when two viewers with varied viewing interests browse a specific category, they will see different lists of recommendations. Once you create a recommendation algorithm, it doesn't end there. To work towards perfection, you must continually test the algorithm and modify it whenever needed. The recommendation algorithm you create must be flexible enough to adapt to the changing interests of your audience. The recommendation algorithm of your video streaming platform must be able to predict what type of TV series and videos your users want to view.
Cost centers
Without any doubt, anyone can say that Netflix invested in advanced technology infrastructure. In 2016, Netflix migrated to AWS (Amazon web services) and also invested in OpenConnect, its own CDN to deliver nothing less than 99.99% uptime required. 
Netflix spends a hefty amount on its data analytics infrastructure. Another aspect Netflix spends money on is its content licensing cost. Content licensing agreements are a significant part of the Netflix business model. The cost of running a streaming business also includes other costs like regulatory costs, promotion costs, etc. Investing in all these aspects is essential as you need to compete with other popular streaming services including Netflix. Netflix has chosen to invest a fortune on these elements as it has to compete with other giants like Amazon Prime, Hulu, HBO NOW, Disney +, etc. in the streaming space. 
Netflix isn't just subjected to ratings
While most TV networks rely solely on ratings to allot space for advertisers, Netflix purely runs on subscriptions. This means that the most significant factor for Netflix is to what extent a movie or series contributes to new subscriptions and retaining already existing users.  
However, this metric is not easily measurable. For the same reason, Netflix invests in data and analytic tools to know who is streaming what type of movies and shows and it leverages the data to make the original programming better.
It's not just about how you monetize
For most people, a business model just means a mode to generate revenue. Beyond a monetization strategy, embrace the business model as the way you make your product or services available to your audience. It is all about the value you create with your services. With great services that offer incredible value to your users, you will be able to develop an ecosystem that will help your organization quickly gain momentum, and win the hearts of its audience. 
If you want to build a similar streaming service like Netflix, never repeat the features offered by the streaming giant. Instead, gain inspiration from their features and functionalities to build an exclusive experience with an improvement in content offerings and services. For example, you can use a Netflix clone to customize the features of your streaming services to create a digital space for content creators and your potential audience. 
Think about scalability
The smooth delivery of video streams greatly depends not just on the streaming protocol, but on the architecture as well. As your subscriber base grows, the more user requests your server needs to handle. Gradually, if the architecture of your streaming platform is not prepared to handle the huge incoming traffic, it might lead to glitches and even cause your site to crash. 
The most common solution to solve this issue to use a content delivery network for your streaming platform. CDN involves developing multiple proxy servers with data centers in various locations. This allows your audience base from different parts of the globe to quickly access your content with minimum delay. 
A good CDN helps to distribute the heavy loads among different servers by reducing the chance of buffering, delays, and crashes. You can either integrate the APIs from popular CDN providers or build your own CDN and data centers if you are ready to invest in it. Netflix uses Amazon's AWS to deliver the best quality content across the world.
Business model transformation
While working on the basic business model we know, Netflix is working on transforming its business model as well. For example, it is building its own studios. And it also leases its pre-production and office space in Hollywood. When it comes to partnerships and collaborations, Netflix is striking deals with premium hotels like Marriott international across different parts of the United States. 
Additionally, to make the entertainment experience great for users, Netflix offers a wide range of services like low friction content, high speed, and dedicated mobile application that offers uninterrupted access to users.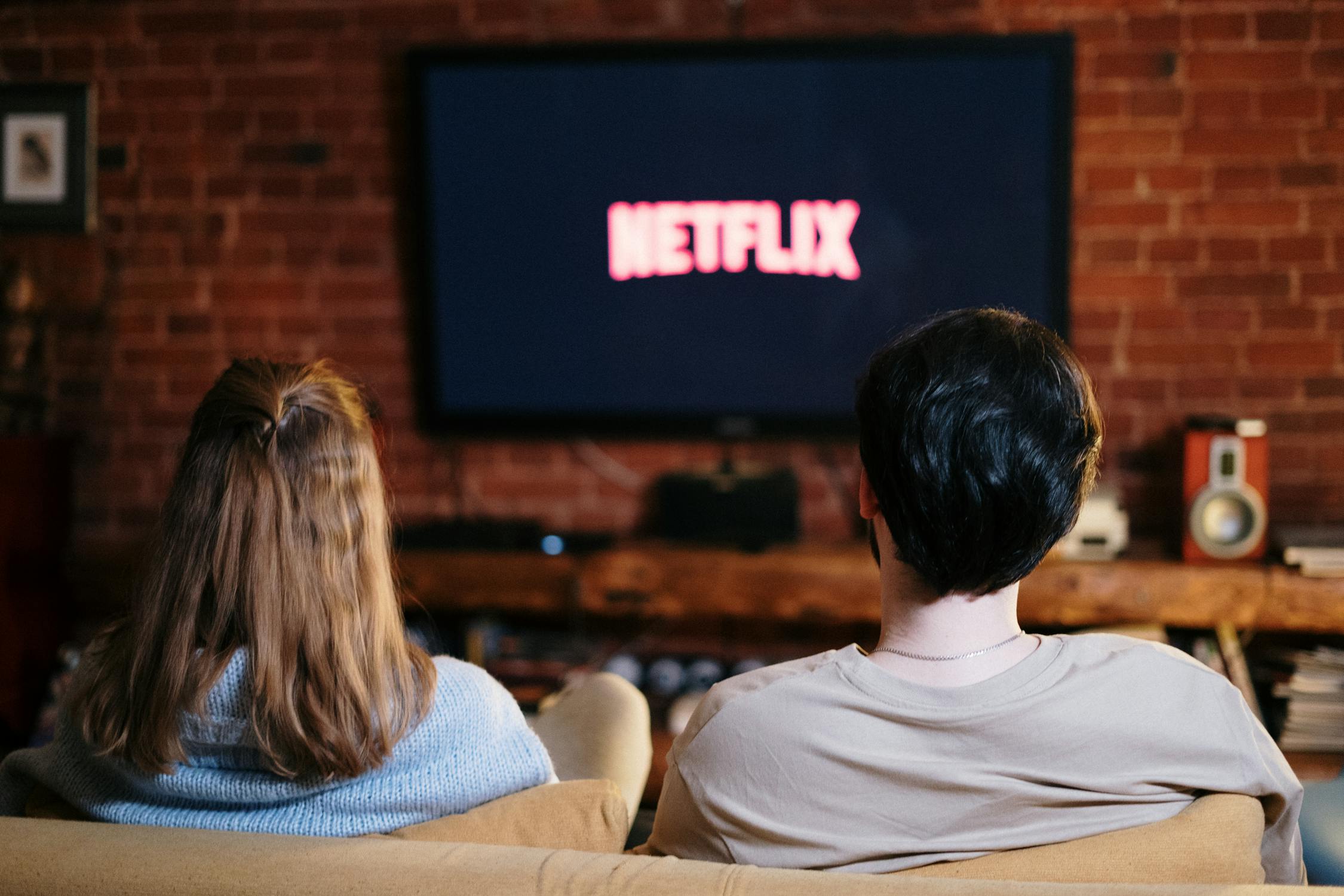 Conclusion
Netflix emerged as a successful streaming service because they exactly know what customers want. Also, the company continuously works on modifying its business model and continues changing the entertainment industry. 
Additionally, the best quality content offered to users is set to become the cornerstone of success for any streaming service. With user experience playing a significant role, technology will play an important role in determining the success of streaming platforms. 
Brands utilizing emerging technologies can help them build a competitive advantage by offering transparency to the audience that allows them to build strong and lasting relationships. With the number of users choosing to cut cords increasing every year, there is a huge potential in the industry for all new streaming services even with the fierce competition.