Are you stuck with social media accounts that don't spark conversations or shares? Do you want to influence your followers and get them to take action? You need to know how to use social media effectively. Top influencers use Facebook, Twitter, LinkedIn, and YouTube to their advantage and in the process bag handsome marketing deals. If you'd like to use social media to grow your influence as a business, here's what you need to do.
Create Valuable Content
The easiest way to grow your social media influence and build loyal fans is to produce invaluable content. By this, we mean content that meets the needs of your audience and soothes their pain. It could be blog posts, infographics, self-help guides, or inspirational posts. Make sure you the content is relevant to the people you're targeting. Do keyword research, identify personals, and find out what your competitors are producing, This way, you will be able to produce effective content.
Connect With Other Entrepreneurs
Everyone started from somewhere. Find other like-minded entrepreneurs and learn from them. The common practice with many failing influencers is that they keep their competitors at bay. You could land yourself some great deals from connections with your competitors. If you're new to the game, you could benefit from their experience.
You could help share each other's content and grow your users in the long run. However, not all connections are crucial. You need to do a cost-benefit analysis before you reach out to your competitor. Instead of sending long direct messages to all of them, try contacting them on a more personal level before broaching the subject of partnerships.
Keep Up With the Trends
If you'd like to rack up followers and enhance your credibility as an influencer, keep up with the trends. Find interesting and relevant subjects that are related to your niche then create posts around them. Trending subjects or products can help you drive conversations with fans and followers. Don't wait for competitors to pick up a trend and make you play catch up. Tools such as Google Alerts, Buzzfeed, Quora, and YouTube Trends will keep you up to date with what's happening.
Promote Contests and Events
Empathy drives people to reach out and celebrate with others. Promote contests and events near you and use the opportunity to connect with your fans. You can also use some of these contests and events to reward and celebrate your most loyal followers by giving out rewards and freebies.
Engage and Collaborate with Fans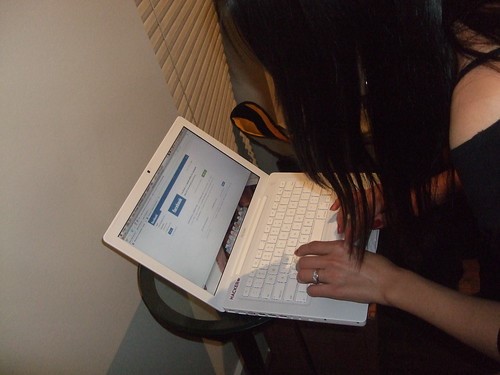 Image via Flickr by magerleagues
When you start getting seen or heard, it's easy to want to place yourself on a higher pedestal than the people who made you famous. That's not the way to go. Speak with your audience. Have normal conversations and participate actively in discussions. Share advice or timely information and listen to what they have to say. It's the surest way of nurturing strong relationships with your audience.
The secret to gaining influence on social media is creating and sharing invaluable content. Link up with other influencers and/or entrepreneurs and share ideas, tips, and strategies. To keep your audience engaged, follow what's trending and organize contests and events. Don't forget to engage them actively on your social networks.