Running a successful business means customizing it so it meets your needs as well as the needs of your customers. To ensure you stay in the black and continue to run a thriving operation, check out these ways you can make custom business solutions to fit your company's needs.
Customer-Centered Culture
The best way to customize your business to your own needs is to ensure it's customized to meet your clients' needs. After all, without them, you don't have a business. The hard part is determining exactly what it is your customers need. A little listening goes a long way. Listening to your clients and keeping an open line of communication shows that you make them your priority.
If you need a starting point, think about what you'd want if you were the customer. Depending on the type of business you own, consider conducting face-to-face focus groups to ask questions and get an understanding of their body language as well as their words. If one-on-one isn't an option, conduct surveys and then ask follow-up questions.
In addition to learning what your current and potential customers want from you, pay attention to your competitors for ideas about what to do and what not to do. If you notice customers have a particularly bad time with a competitor's customer service options, turn it into a positive for your brand. Read online reviews about your products and services and offer helpful feedback that shows you truly care about your customers. Above all else, be transparent. When you show your clients that you take them seriously and customize your business around their needs, you ensure your company remains a name to remember in your industry.
Unique Customer Relationship Management Software
One of the easiest ways to customize and streamline your business is by personalizing your customer relationship management software to meet your company's needs. It not only makes it easier for you to run your business at a glance but ensures you can keep track of all the client needs you learned about while you were honing your customer service process. CRM software is meant to be customized based on your industry, the size of your business, the products and services you offer, and so much more, which is why it is truly exceptional for the personalization process.
One of the most important personalization projects in your CRM software is the live chat platform. It makes your job easier as well as creates a better customer service experience for your clients. When setting up the chat, you can provide a wide range of automated answers that allow for you to keep the chat working 24/7 to have basic conversations. If automation can't answer a question, the chatbot can schedule a time for you to call the customer back during business hours. This model also means less wait time and hold time on your phone lines.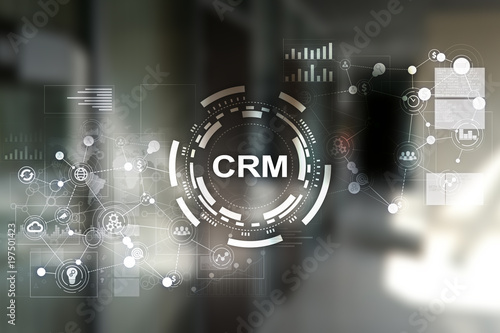 CRM software lets you customize your website as well. Use it to showcase your products and services in a way that is easy for you to maintain while ensuring your customers get the most of the experience as well. An excellent CRM application helps you create responsive designs that perform well on any type of device. Remember, the words you use are just as important as the designs, so avoid too much industry jargon. Not only is it more complicated to write, but it can easily confuse your customers, too.
There are lots of other ways to personalize your business with your CRM software as well. From which analytics you track to which screen your employees see when they log in, a strong, easy-to-use application is one of the first things you should implement in your customization process.
Cellular Options
One of the biggest up-and-comers in the customization sector is cellular IoT. An intriguing option for small businesses and large corporations, like IoT cellular, allows you to connect physical aspects of your business, such as sensors, to the internet via a piggybacking method and the mobile network you already use for your company's smartphones and other mobile devices. There are two types of cellular IoT. LTE-M is what uses existing cell networks and usually only requires a software update. NB-IoT is perfect for transferring smaller amounts of data where GSM is the standard cellular technology.
Depending on your business, IoT is useful for a variety of situations. Typically, its uses fall under three categories: location, monitoring, and automation. At your business locations, IoT can manage assets and warehouses as well as ensure your workforce is remaining safe. IoT can also monitor remote warehouses and plants, optimize traffic patterns on the warehouse floor, monitor maintenance tasks, and ensure environmental compliance. Other automation uses include supply chain automation, maintaining an overview of your entire production line, automated quality testing, and cloud-based robotics.
The time to customize your company is now. Implementing these ideas in the present ensures your company's future remains bright and profitable.