Introduction: Being concerned about the price of dirt bike may not be an ordinary matter for everyone. Because they give priority to their children's happiness, but many people are price-conscious. They search for a perfect dirt bike within the budget. Finding an ideal bike for your children becomes a tricky task when you have to buy it at the right price. Here I will discuss how much does a kid dirt bike cost. To know the information read the article thoroughly.
There is a variety of price of dirt bikes for kids. Different types of bikes cost differently. Here is the price range of different kinds of bikes.
Kids Gas Dirt Bikes: You must have guessed that gas bike runs with the power of gas. That means you should refill the gas tank now and then. This type of bikes from 100 dollars to 2000 dollars usually. Price may vary depending on the features. Let's see how much gas kid dirt bike cost.
Coolster kids gas dirt bike: It starts from 520 dollars. This is a semi-automatic dirt bike with a 70cc engine power. It's a good option for your kids. Kids from 7 to 13 years old can drive comfortably. It allows your kids to practice on off-road surfaces. Coolster gas kid dirt bike can be an ideal bike for your kids to start with as their first bike.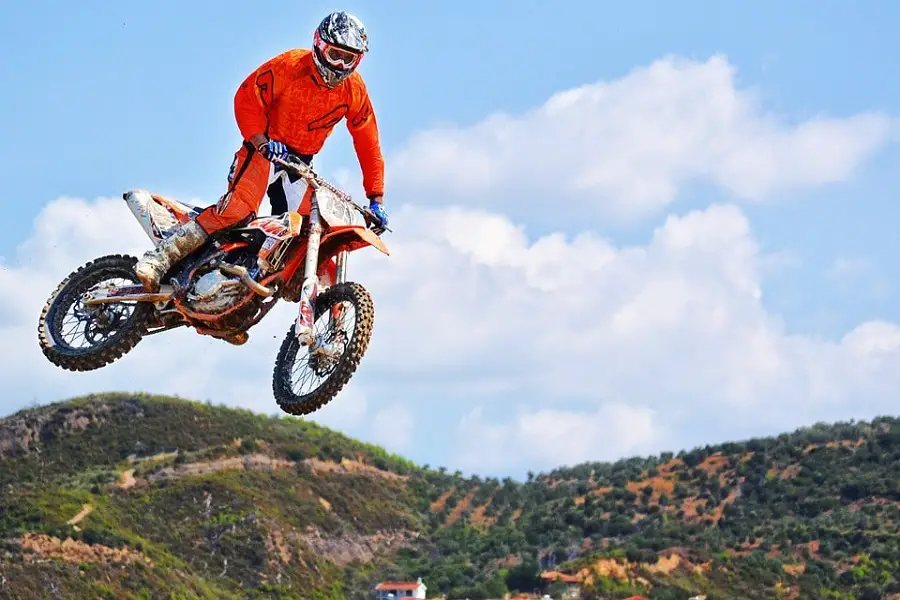 Say Yeah 49cc: Say Yeah brings a superb design that you cannot ignore. The price range is 320 dollars to 520 dollars. The gas tank can hold 1.3 litters. Within this amount, your kids can ride 25 miles. Easy to start, comfortable braking, huge gas tank. But beware of the speed. It can exceed the limit, you know. The age limit is 13.
MASSIMO MB200 SUPERSIZED 196CC: 799 dollars price is a bit high as far as kids bike is concerned. This bike comes with an extra button for stopping the engine. Massimo MB200 supersized 196cc is designed with kids' safety. It has a chain guard, exhaust heat shield.
Flying Horse Mini Gas Motorized Dirt Pit Bike: Are you thinking of buying a dirt bike for your kids for the first time. Then it can be the best for your use. It will cost you 330 dollars. This will be best suited for the kids who are about 8 years old. To raise the confidence of riding a dirt bike, you should get your child this bike.
Electric dirt bikes for kids: There are thousands of electric bikes for kids available in the market. They are of different prices based on the services they provide. Electric kid dirt bike cost is given below. You can have a good idea of how much do kid dirt bikes cost.
Aosom 6V: This 120 dollar bike is perfect for letting your kids enjoy the fun of riding dirt bikes. Aosom 6V will keep your kids safe from accidents and give a comfortable, adventurous ride. After riding this bike, they can smoothly go for bigger bikes.
Razor MX350 Dirt Rocket Electric Motocross Bike: The 199 Dollar bike is suitable for your 5 years old kids. You may become disappointed if your kid is more than five because for eight years old, it looks too small.
Razor MX650: The price is quite reasonable, with 199 dollars to 479 dollars. A powerful motor gives a smooth start with 650 watts of electric power. The speed is usually within 17 mph. It has a soft grip that lets your kids have good control. This bike is durable and long-lasting.
Best Choice 6V: Its price is 89 dollars. 6V bike is a real fancy dirt bike for little kids of 3 years old. The speed limit is 2mph. Built with an easy engine on/off switch. There is built-in music so that kids enjoy the ride. The manufacturer kept kids' safety in mind.
Razor MX350 Dirt Bike: This is not more than 269 dollars. Razor MX350 dirt bike will be an excellent starter bike for your kid. This bike will meet all your expectations. If you are searching for a dirt bike to get your kids adapted with then, this is the one you should consider.
Another type of kid dirt bike is battery powered bikes. Here you will know how much a battery kid dirt bike cost. If you want to know how much does a kid dirt bike cost, then you need to look forward to the price of this type of bikes.
Qaba 6V Kids Battery-Powered Dirt Bike: It comes with only 85 dollars. To ensure your child's safety, it comes with two extra small wheels on both sides of the bike. Kids can operate the bikes with the on/off switch. It moves forward when pressing the button and stops when it gets released. The built-in music gives an enjoyable ride. The battery should be recharged 6-8 hours before starting driving.
Yamaha 6-Volt Battery Powered Ride On Bike: It is another name of adventure for kids. It comes with only 99 dollars. This bike is on the top of the beginner's bike. A low price bike with maximum safety measures. Your kid will have great fun while riding the bike.
There are a lot of bikes like these. You should always come up with a budget plan for buying a dirt bike for your kids. You might be wondering how much a kid dirt bike budget should be. Well, it should range from 80 dollars to 1000 dollars. Within this price, you will get an excellent dirt bike for your kid.
Conclusion: Now I am at the end of this article. I hope this writing will help you to choose the best one for you. Now you know, on average, how much does a kid dirt bike cost. The bikes are powered by gas, electricity, or battery. Price varies according to these things and safety issues, the features offered as well, size of the bike. You have to consider the comfort, safety, and price while buying a dirt bike for your kids.