Skyrocketing temperatures, dust-laden hot winds, and extreme humidity, summers are challenging times in Pakistan. Days are longer than usual calling for more than one engagements per day or at times per evening!  When it comes to deciding what to wear, it takes a little bit of an extra effort to keep your style profile up to date. Not to mention, comfort must check off alongside your trend needs to get you through scorching sun effortlessly. Summer kurtas have been a Pakistani chap's favorite pick since the beginning of time when it comes to a breathable summer outfit. Despite being comfort cushions they have now taken a backseat, especially with an ever increasing number of urbanites in Pakistan. They want to slip into clothing that is hassle-free and promising for all occasions alike.
Balancing the style-comfort equation now are the uber chic polo shirts that have not only made their way into Pakistani gents wardrobe but are here to stay! They are absolute summer companions for more than one reason. Why should everyone have at least a few polos in their summer collection?
Technologically Intelligent:
What makes polos distinctive is the pique knit with classic or tipped collars and two or three buttoned plackets. Having its roots in sportswear it puts up well with the sweat bets in the summers, making an ideal pick for folks experiencing the strong southern heat waves. Whether you are out and about for errands on the weekend or running late for your dinner date, these technologically intelligent fabrics will keep your sweat marks at bay and save you from looking run down any time of the day!
Versatile: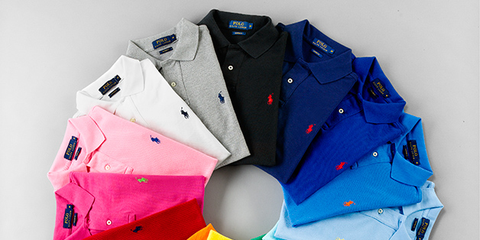 With multiple styling options and a broad spectrum of colors, polo shirts offer versatility like nothing else in your wardrobe. 9:00 am or 3:00 pm you are bound to look as sleek as ever with a basic polo shirt on. They can stand alone with denim or chinos for an everyday look or paired up with a suit for smart casual attire. If none of this matches your style profile, team it up with your favorite jacket for a vintage yet fashionable choice. Also, did we mention how sassy is a polo shirt with a pair of shorts? All your photo spots need a gram worthy outfit as well, so do not forget to pack your polos for the upcoming summer vacations!
While we are at it, let us take a moment to appreciate the wide color choices that have taken the utility of polos several notches up. From vibrant hues to deep tones the choices are endless. Pick the right tones for the right occasion and we bet you will be turning heads- visit Monark to get your hands on the trending polos of the season in Pakistan.
Smooth Shopping Experience:
There is no way you can go wrong when shopping for polos, the comfort box is ticked off once and for all, narrowing down your decision to the choice of color and pattern. For a more relaxed day or vacation, wear add pastels or lightly hued polos to your collection. Striped polos have established a well-earned spot into easy wear as well. So if you are bored of a plain polo add a splash of contrasting color in form of wide or narrow stripes. If you are looking forward to making a statement on an evening out, go for dark toned solid polo- and TADA! Just like that, you are all set for best appearance for any occasion.
Marketing Canvas:
After trendsetters like Lacoste or Ralph Lauren, it is hard to visually digest a polo without the logo. Starting from the earliest days, they have served as excellent marketing canvases. The strategies are subtle and classy with small sized appliquéd or embroidered logo on the top left of the shirts. When you want to flaunt your brand loyalty among your urban peeps do so in your favorite ultrasmart polo shirt.
On the other hand, polos have been replacing customized t-shirts as employee uniforms. Whether it is the waiting staff in the cafe, sales advisors in retail or you're behind the scene development team, the brand co-ordinated color tones and small logos give a smart casual and refined outlook to the business as a whole. So while deciding on the employee uniforms for your businesses give customized polos a chance. If you are still doubtful about it-Polos are unisex! What better way to maintain uniformity while keeping your staff looks super dandy.
We are beyond convinced that polos are the right pick for comfort seekers and fashionistas! As we walk into May, there is no escaping roasting hot summer, so make sure your tasteful stash of polos is all set to keep you crisp hour after hour!