Choosing an inefficient Ecommerce platform for the business may need you to take some vigilant decisions. As the worthy choice, before making the final call, it is ideal to determine a series of imperative factors including payment gateway integration, an array of themes, customized features and many more. For having a grandstanding platform, the considered Ecommerce platform needs to be something more than just being relevant and simple. A significant contribution is being made by eminent names of the industry like Magento, Shopify and Big Commerce.
Addressing this concern, this write-up will offer a transparent and honest view on how to make the elite choice which, would be able to cater your business requirements.  Following here is an overview on the inherent features of Magento, Shopify and Big Commerce.
Magento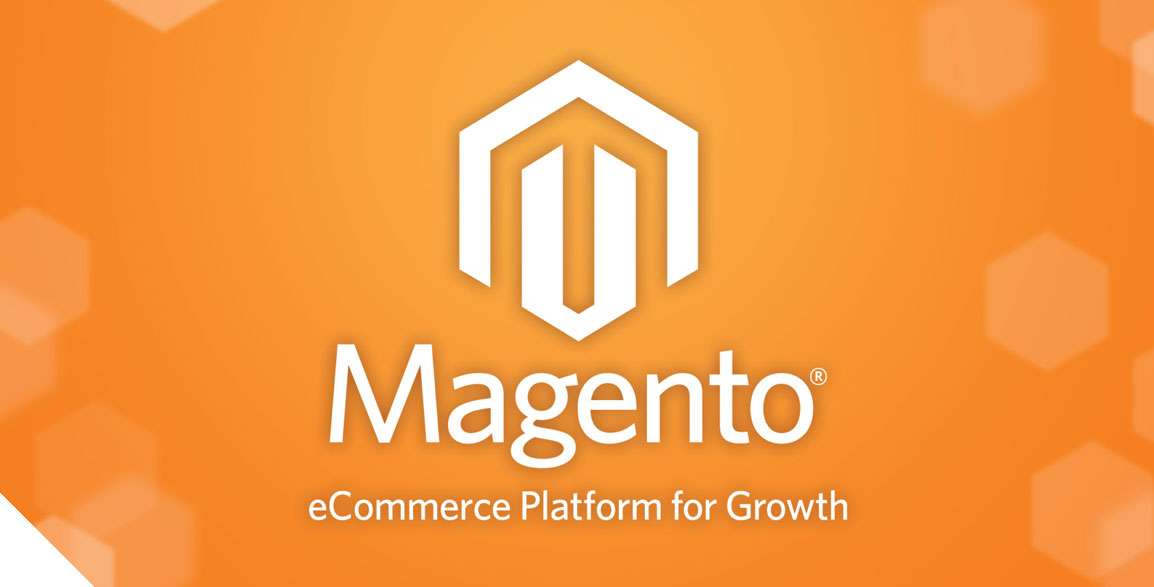 Templates:

The Community Edition of Magento provides a series of free templates, which is quite more than the number of templates (free) offered by Shopify and BigCommerce. Though Shopify hosts a number of contemporary and offbeat designs, but, Magento offers service at reasonable rates along with their paid themes, starting from $1 in comparison to the paid themes of Shopify starting from $80.
Features:

This platform truly cracks the deal with a set of completely defined attributes for controlling the inventory, exhibiting products, tracking down orders, managing the information of International Shipping and fixing the prices. It offers an unlimited addition and sale of items. But, like BigCommerce and Shopify, it offers limited options in terms of payment gateways. Overall, the editions of Enterprise and Community offers an incredible insight to develop a phenomenally well-managed Ecommerce site for the online business.
User-friendliness:

Magento is an open-source platform, however, it demands adroit professionals having adequate knowledge in Advanced CSS and HTML for all its modifications. This serves quite similar to Shopify, where the easy customization attributes help it to score high in comparison to any other platform. Magento facilitates user-friendliness which, is lacked by other popular Ecommerce platforms.
SEO-friendliness:

Magento has a steady competition with Shopify in terms of SEO-friendliness. But, with more than 5000 apps, it develops higher horizons for a better SEO of the business.
Pricing:

Magento acts as a hungry-resource platform that needs exceptional coders in addition to some high-speed servers. But, surprisingly, the Magento Community Edition is open-source and free and thus, you don't have to think much about paying the monthly fees on top of hosting/development. Though, Magento Enterprise Edition includes custom pricing, many enterprises still rely on its free version.
Development cost: Considering the varying expenses in hourly rates as per different coders, Magento tries to provide a reasonable solution with $75 per hour to build a fully-fledged customised Magento Ecommerce store.
Shopify
Templates:

You can trust the Shopify templates for designing a well-integrated website. Crafted by independent innovative designers, Shopify templates are compact, modernistic and fresh. Moreover, customizing the Shopify templates is easy apart from the free templates. Moreover, they provide you with a wide range of paid templates from 3rd party websites, thereby letting you to explore more options for choosing your dream design. The templates are being customized by deploying a language naming Liquid.
Features:

It offers around 70 payment gateway options that however, may vary from nation to nation. The most commonly used payment gateways involving Authorize.net, Stripe, PayPal and Shopify's own payment gateway. With the inbuilt blogging options, this platform makes the website more SEO-friendly and interactive. The efficient Point of Sale transactions is considered to be the most outstanding feature, which is gifted by Shopify to its Ecommerce clients.  
User-friendliness:

If you want the Ecommerce website to reflect simplicity, then Shopify is the perfect platform to adore. In spite of its contemporary approach to include multi-page elements and sub pages, it is of great usage for the newcomers of Ecommerce business who don't have fair knowledge in coding. With the elementary processes and a content management system, the task of website maintenance becomes much easier. If needed, one can simply deploy the Liquid programming codes and personalise the themes.
SEO friendliness:

It generates a series of SEO benefits with the help of its multifaceted apps like social media integration, Email marketing, gift cards and discounted coupons for attracting more number of customers. Moreover, it offers an SEO-enabled CMS and inbuilt analytics for keeping track of the site's periodic growth in sales.
Development cost:Though this platform makes it pretty easy for developing an Ecommerce store by yourself, thereby ensuring that all technologies are being seamlessly integrated with the Ecommerce platform.
BigCommerce
Templates:

With the 67 paid templates and 7 free templates, this platform provides less number of theme options. Though the templates are admirable and professional, yet the designs lacks in displaying some kind of stylishness and jauntiness. It normally uses a CSS and HTML framework for customizing the templates, apart from their advanced versions being used by Magento.
Features:

It allows around 40 options for payment gateways. In PayPal,  this platform provides you with certain impulsive rates of payment process, which help the ecommerce owners to feel more comfortable. With recent launch of this refined platform, it has cut down a certain percent of market share of Shopify. For the discarded cart recovery features, it follows up 3 times along with the automated email in context to one times automated emails by Shopify.
User-friendliness:

BigCommerce provides attention to a series of detailed customized features. Though, Shopify rules along with its simplified attributes, however, it often makes the simple tasks such as inclusion of several product images a bit difficult. After looking through these small features, along with few additional ones, BigCommerce certainly masters while complied with the advanced functionalities by giving a profound user experience.
SEO-Friendliness:

In spite of the average SEO results of BigCommerce, it is having a fair play to Shopify and Magento with a series of newly-introduced attributes which, optimize a greater return with more opportunities of lead conversion. It has undoubtedly created a mark in the domain in terms of SEO-friendliness.
Development Cost:

Though, this platform is based on intermediate level understanding of CSS and HTML. But, you certainly need to depend on capable hands for trusting the Ecommerce site's proper functioning.  

Magento is blatantly heralded as the most compelling Ecommerce platform because of its robustness. With a range of multifaceted features to boost online businesses, the Ecommerce solutions should always be the ultimate choice. However, if the business is about to make its step into the industry, then Shopify will be the easiest platform. On the contrary, the gripping themes of BigCommerce are truly worth paying along with its series of inbuilt features.  The final word is, choose the perfect platform which, will meet your business requirements and bring maximum results.