Old slot machines were completely mechanical, but they also evolved over time. The rapid advancement in the field of electronics and computer science during the 80s had a major effect on the casino industry. With the inception of online casinos, the technology behind casino games changed even faster, and nowadays, it is not easy to see all those rapid changes. In this article, we will show you everything you need to know about the software behind your favorite online casino slots.
Basic Facts about Software
The technology behind every online slot is a computer program, known as Random Number Generator (RNG). Its only job is to produce random number sequences in a split of a second 24/7. Every spin you make is completely different, and not affected by previous spins by any means.
Therefore, everything you heard about "hot" and "cold" slots, better or worse, is completely false. Don't believe in myths and "bullet-proof tactics" you heard from some friend or read on some online forum. Everything is programmed before you start playing, and the only parameters which can show are slot good or bad are Return to Player and volatility. The bigger, the better. You must also have in mind that RTP and volatility are calculated on an enormous number of spins and they are just average values, so you may have different results on a small number of spins.
Furthermore, the Random Number Generator in every reputable casino is tested and certified, so you can be assured that the sequences are completely randomized and free from any sort of manipulation.
The Evolution of Graphics and Themes
Random Number Generator allows slots to work, but the advancement of computer technologies allowed slots to become more appealing for their potential customers. Back in the day, you had Egyptian slot theme, fruits, and other classic stuff which didn't really make any significant improvement in comparison to classic slot machines, for a pretty long time. However, with the boom of the video games industry, casino games providers saw that people are craving for more interesting themes, better graphics, and other designs.
In the past ten years, we saw everything, from cartoonish, sports, horror, and even adult-themed slots. Also, we don't have only a classic 3-reel design. Many gamblers, especially veterans, are still like the classic slot design the most, and the industry is creating new slots with a classic feel for them each year. However, the younger audience loves excitement, loves to try new things, and in the last five years especially, we saw a boom of different slot designs, different slot features, and providers really played with it and managed to create some of the slots that became an instant hit, even iconic!
We know that software will continue to evolve, so we can expect even more exciting, beautifully designed, and vivid slots in the near future.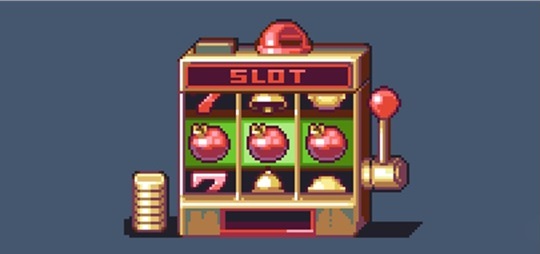 The Technology behind Money Processing
In the beginning, most online casinos used only credit cards and bank transfers. That made the process of depositing and withdrawing the money slow and painful. Some companies saw room for improvement, and the first e-wallets which got accepted into major casinos were Skrill and Neteller. In the first years, there was a major difference between betting and non-betting e-wallets, sometimes even within one company, such as Skrill (former Moneybookers) where you had separate accounts for betting and non-betting. Over time, other e-wallets got accepted as well, including the biggest of all, PayPal.
In recent years, blockchain technology made its way into the gambling industry. Many casinos are built around cryptocurrencies, and they are trying to attract customers who value privacy and other benefits that come with crypto. Of course, some casinos accept all, classic payment methods, e-wallets, and Bitcoin as well.
Mobile Technology Takes Over
With iPhones, Androids, iPods, tablets, and other mobile technologies, playing online casino games became easier than ever. Business people are playing slots on their phone while they are waiting for the next meeting, some millennial is doing that from his comfy chair or bed because he doesn't have to sit beside his desktop computer in order to play it.
The evolution of mobile technology caused the recent boom of the gambling industry for sure because it was never this easy to play online casino games from the comfort of your own home, or even while you are on the move.
Virtual Reality is the Next Big Thing
Virtual reality is known for years, but it still has to find the way into the gambling industry. VR is still in the beginner phase when it comes to online casino games, but there is enough room for improvements and even taking over the whole industry.
During the pandemics, the developers quickly realized that offering a complete virtual reality feel to the experienced players is the biggest benefit in the lockdown. We expect that VR will gain so much popularity in the next couple of years and become even a standard in the industry.
Conclusion
The technology behind online slots will continue to evolve even faster. You have to stay in touch with all technologies and find the best slot for your pleasure and potential to win big. And remember, Random Number Generator is – random. There is no manipulation and your previous choices don't have any effect on the future actions you might make.