Staying fit sometimes becomes difficult in the fast life. Even after knowing so many things to maintain fitness it doesn't seem to be so easy to maintain the practices regularly. Healthy food habit, balanced exercises, disciplined lifestyle, sufficient sleep and proper rest are the few vital things that are always required to stay fit and healthy. Here are top 12 keys to crack the secret of fitness mentioned by the experts, who have been training stars and athletes for years.
#1. Short and simple workout:
In your daily schedule, if you spend an hour or so for regular exercises but still not satisfied with your fitness the experts say that you need focus on the exercises for 30 minutes or so and the rest needs to balanced other ways. The more your heart races the more you tend to stay fit. The two popular cardio movements are referred to people for a fit life – i) rope jump and ii) quick sprint. If you practice rope jump for 5 minutes a day and spend 25 minutes in jogging you have done enough to stay fit.
#2. Home fitness:
In our busy lifestyle, making time for the gym and slight weight training become impossible. But this impossible can be possible now by keeping dumbbells at home. Some basic things, like a yoga mat, low weight dumbbells, twister and a cycle are enough for maintaining daily fitness. Your friends might say that you have become health freak but the fact is that you are the one who doesn't need to pay the doctors at the end of the day. A sincere health training at home only for few minutes a day is enough for a healthy life. You can show your love to your dog by taking it out for a walk for minimum 10 minutes before you go off to bed.
#3. Incommode yourself:
Everybody wants to do things, which are easier for them. This is the main issue with people, which stops them to stay fit. If we make our life easier than the way it demands we start going far from the basic fitness. Instead of spending evenings on the rocking chair in front of the TV, you can take a walk with your friends or ask your dinner ones to go to the café by cycling all the way. Use your cycles more than your bikes. Sit straight while you are in the office and take a break and do some flex in every 30 minutes. Don't go to sleep right after having your dinner and instead a 10 minutes' walk can bring a lot of change in your life.
#4. Plan out your evening meets differently:
Aren't you bored spending time with your friends the same old way? Why don't you become active and enjoy the dear ones' company and stay focused on your fitness at the same time? Ask your friends to join you over a cricket match in the weekends. You can also play TT in evenings. If you plan a date go for a romantic walk. Long drive, clubbing and partying are not the only entertaining options in this world. Stretch yourself a bit and be flexible with your planning that you can explore more and stay fit.
#5. Know more about fitness from the experts:
In the world of technological advancements, people are well connected with the stars. Finding out a fitness guru and choosing your own fitness mantra is as simple as water. You can follow Chris Powell, Jackie Warner, Michelle Heaton, Tony Horton and other popular fitness gurus. Nowadays, several popular fitness trainers are being followed over social platforms like Instagram. You can be one of their followers. To name a few Anna Kaiser, Mark Langowski, Justin Gelband, Ashley Borden etc. are the greatest social media fitness figures followed by the millions.
#6. Replace your chairs with the poles:
Spending more time standing for little works, like watching TV, taking phone calls etc. such small works should be done by standing. Remove the chairs from the desk and spend more time standing to burn some calorie. While you are over a call and just doing nothing take a small walk or twist your body a bit. It won't break your attention and will keep fit. You have to be focused on how to reduce unwanted calories instead of gaining them by making yourself more comfortable all the time.
#7. Get involved in the outdoor activities:
The more you get sweat you store less calories in your body. To stay fit, participant in outdoor activities are a must. Swimming is the best option to gain a flexible and fit body. Fitness stars and athletes from different genre prefer swimming along with the other activities to enjoy the benefit of this wonderful sport. Swimming is good for the cardiac heath. It shades the layer of fats and reduces calorie in a short while. You will be more relaxed than before if you spend 40 minutes a day in a pool. Apart from that, you can also start playing football, cricket, table tennis etc.
#8. Meet your doctor: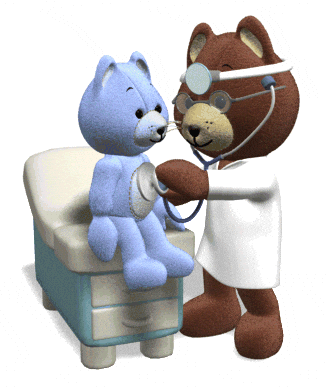 Before you get too much excited and participate in extreme activities, meeting your doctor is a must. Measure your height and weight and ask your doctor how much calorie you should reduce and what should be your weight. Over exercise is never appreciated. It can make weak instead of keeping you fit. Extreme diet makes people fall ill. It is a misconception that if you eat less to lose more calories. Keeping your stomach empty and eating less than your physical requirements can cause several diseases and it can make you look fattier too.
#9. Utilize your athletic skills:
If you have been in an athletic field before it is time that you join that sport in order to improve your fitness. You can coach the younger team if you are a pro in this or can become a part of the practice team in a regular basis. One or two tournaments and the strict practices will help you to get a good health and also make you feel fresh. Always remember, sport is an amazing key to live stress-free and active.
#10. Plan for an activity trip:
If you are tired with your regular work pressure this is the time that you plan a trip which would make you a part of adventure activities like hiking, biking, walking, trekking, rock climbing etc. A week of a hiking trip will be the best option for people, who spend maximum time in fast city life and get tired quickly. It will give you a chance to explore the natural beauty and let you shade a good amount calorie.
#11. Meet a dietician:
If you are really serious about your fitness take help of a professional. A dietician can help you out with a nutritious diet chart by considering your age height and other physical requirements. Before you plan your fitness schedule it is important to have a thorough checkup that you can understand your abilities and restrictions. Professional help is always required if you really want to achieve a beautiful body and fitness in your life. Keep improving your diet plan and add more healthy foods to your diet chart to make it interesting. Keeping your body hydrated is necessary to stay fit. Enough water consumption should be foremost part of your diet. According to the professionals, 3 litter of water consumption on the regular basis is necessary to stay fit.
#12. Motivate yourself: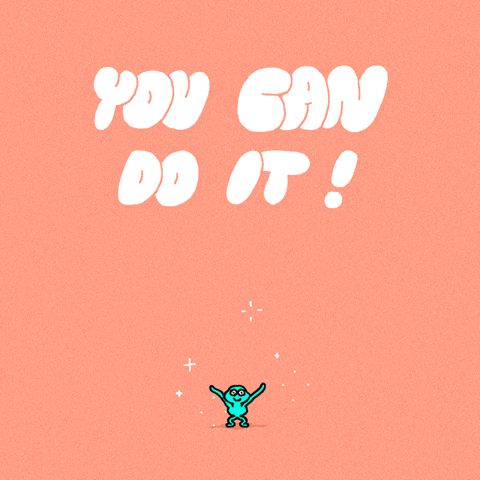 It has been seen that people start with a great enthusiasm but fail to continue with it. This is the main reason that they get back to their previous lifestyle and put on weight again and again. Keeping yourself motivated is necessary. You must stay focused and keep on encouraging yourself by appreciating your effort. To make it more interesting, set an everyday challenge and treat yourself with a delicious chicken salad, or buy a new pair of jogging shoes as a reward of your achievement. Staying in touch with the fitness enthusiasts and having a positive conversation about a healthy lifestyle and good food habit can keep you ahead in your health plan. If you are a true foodie and it becomes difficult for you to turn your face from those lip-smacking dishes this is the time that you should reinvent the healthy foods in a delicious way. If you are desperate of having tasty but healthy food and running out of new recipes you can join a cookery class too. Consult the talented chefs of the town and learn how to make your favorite dishes in a healthy way. Avoid junk foods and make delicious preparations in your home instead of having those oily dishes in the restaurants.
If you are dedicated enough to improve your fitness make a fitness strategy and keep on enhancing that day by day. Gaining a great physique with an improved fitness becomes easier and interesting, when you keep on modifying your health plans. Read books on fitness and good health and keep yourself motivated with the rewards. Choose a buddy who is equally a health enthusiast and gain your desirable body through a team effort.